Shopping Cart
Your Cart is Empty
There was an error with PayPal
Click here to try again
Thank you for your business!
You should be receiving an order confirmation from Paypal shortly.
Exit Shopping Cart
Hope Springs Horticulture - Community Interest Company
Financial Impact of Covid
We have received two grants from Tesco Bags of Help and Nottinghamshire County Council to help us with some of the unexpected expenditure over the past year. However we need to make some repairs and on the site and purchase tools, plants and our significant compost costs. Our current financial position is very much diminished as we have been focusing on getting through the past year. We are therefore trying to access funding from grant giving bodies to help us with practical expenses. We are very resourceful when it comes to recycling and have had donations of seeds but it would be nice to be able to complete the work needed and replenish the things that make the project possible.
May 2021
We are finally able to open for a full team! Most have received both their vaccinations now. We have service users that haven't seen everyone for over a year as they have been shielding, it's absolutely wonderful to get the team back together!
Hopefully the final stage will be to open up the project to new referrals. We will be reviewing this in June, hopefully most will have had at least one vaccination by this time so we can ensure everyone is safe and well.
March 2021
Restrictions are lifting so we are tentatively reopening to five a day, most have had their first vaccinations.
January 2021
Back into lockdown so we are reinstating our previous restrictions to three service users.
December 2020
One of the highlights of our year is usually the Christmas dinner which under the circumstances we are unable to do. We have had two socially distanced 'get togethers' (seven per day) to enable people to see each other and exchange cards and gifts.
October 2020
Due to the tier system we are now entering a new lockdown so numbers have been reduced to three a day for our most vulnerable service users
June 2020
As lockdown restrictions are easing we are re-opening the project at a reduced capacity (5 per day rather than 10) This will ensure we can comply with social distancing advice. We will be opening an additional day to accommodate our existing service users. We have risk assessed the situation and are confident will be able to take measures to ensure the safety of our service users.
March 2020
The Project is closed to all service users apart from two volunteers and Myself and Anita. We are working two at a time to try and maintain the site. Spring is our busiest time so we need to ensure that things are sown and planted for when we re-open.
We are providing telephone support and socially distanced visits for those who are particularly vulnerable during lockdown. We are also providing practical support such as shopping and medication collection to those who need it.
All National Trust parks are closed so our Clumber project is closed to both service users and staff. We will be consulting with staff at Clumber when the situation changes.
New Cross Church is hosting a Fun day on Sunday 20th May 2019
It's being held at the Mansfield Hoisery Mills Social Club on Huthwaite Road, Sutton in Ashfield.
The day is to raise funds for a number of groups doing good work in the Ashfield area.
They'll be lot's of different stalls available, raffle prizes, tombola, tea, coffee and food available.
It starts at 1.00pm at 'The Fieldings, Huthwaite Road, Sutton in Ashfield, NG17 2TF'
We are pleased to announce that we have been awarded a grant from the BIG lottery reaching Communities Fund! This will enable us to continue to run the Sutton Lawns Project for five years.
We are so grateful for the BIG Lottery support, this grant will make a real difference to a lot of people over the next five years. We are proud to be able to say that we are: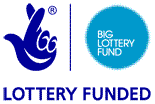 The BIG Lottery Fund

Ashfield District Council

The National Trust

Bassetlaw District Council

Bassetlaw Community Voluntary Service

Ashfield Fair Share Trust

Nottinghamshire Community Foundation

Enable

Shoosmiths Nottingham

McGregors Nottingham

Business in the Community

Thompson and Morgan

Trusthouse Charitable Foundation

The Sutton Rotarians

Tesco Bags of Help

Wilkinsons
Follow us on Twitter! @hopespringsgrow
Or on Facebook: Hope Springs Horticulture CIC
Many thanks to www.thompson-morgan.com for their kind donation of seeds! These will provide an abundance of colour on the projects this summer. We have also been able to distribute some of the surplus to other groups so five projects in total will be able to benefit from their generosity!
We are now able to access the internet on the project thanks to a capacity building grant from Enable!
Health Lottery Grant

We have received a grant from HealthRegard on behalf of the Health Lottery to run a one day a week Green Therapy project at Clumber Park. The project will run for a year and is open for people from the Bassetlaw area. We are very excited to be a part of this new source of funding. It will give us the opportunity to make a real difference to peoples health, both physically and mentally.
Vine Tree Charity

We have gratefully received a grant from the Vine Tree Charity in Ashfield. This will go towards purchasing computer equipment to enable people to access self management resources.
Plant a Tree Project

This project has been a great success and we have so far distributed nearly 100 trees across the Ashfield Community. Funded by Nottinghamshire Community Foundation, the project is currently being independently evaluated and we have sent out follow up questionnaires to see how the trees are getting along.

We still have some trees left so if you have room to adopt one please get in touch!
Completion of Enable Project

We completed the Four month project at Worksop at the end of June funded by Enable on the European Social Fund. the project was very successful and we have learned a lot throughout the course of the project. Enable have since referred us to work towards achieving Pqasso quality standards level one. As the project was so successful they have kindly agreed to fund us to achieve this standard.
Enable Funding Extension

Due to the continued success of our Worksop project funding from the European Social Fund has been extended to the end of June. This will enable participants to become competent in a greater variety of skills.
Nottingham General Dispensary Fund

We have been awarded a grant from the Nottingham General Dispensary Fund to purchase new equipment and start a Health and Horticulture Library. We aim to offer a collection of publications offering support and advice on a variety of mental and physical health problems, along with a wide selection of horticultural books. These will be available for our members to lend to give them a better understanding of their health. We also hope to be inspired by the horticultural books offered!
Community Interest Company Incorporation

On 5th April 2012 Hope Springs Horticulture was Incorporated at Companies House as a Community Interest Company. Our Company number is 08021695. Many thanks to David Obahiagbon and Rachel Beard at Shoosmiths Nottingham, for helping us through the process!
Sutton Lawns

In November 2011 Ashfield Fair Share Trust in partnership with Nottinghamshire Community Foundation held a 'Dragons' Den' competition to support new businesses in the Ashfield area. We entered the competition and received mentoring and support in improving our business plan which has proved to be invaluable. The final of the competition involved giving a presentation to local business leaders. Although a very nerve inducing experience we were lucky to win a £3,000 start up grant! This helped Hope Springs get off to a flying start by enabling us to cover essential start up costs such as insurance and professional fees. We are also investing a proportion of the money in materials to support our fledgling Social Enterprise.
We are currently working again with Ashfield Fair Share Trust by helping to co-ordinate a project to give trees to the Ashfield Community to make Ashfield Greener - keep checking back for more updates.
Cheapside Worksop

We have been lucky to receive a grant from Enable on behalf of the European Social Fund to facilitate a three month project on our Cheapside site. The project begins in March 2012 and will run until the end of May. The focus of the project is to increase confidence by undertaking a variety of tasks and studies. Planned activities include building an all weather shelter, crop rotation and propagation. We will keep you posted with updates and photos.
/